(One intermediate revision by one other user not shown)
Line 8:
Line 8:
 

<div align="center">

 

<div align="center">

 

{{CharactersHome}}

 

{{CharactersHome}}

−
 
−
 
−
 
−
 
−
 
−
 
−
 
−
 
−
 
−
 
−
 
−
 
−
 
−
 
−
 
−
 
−
 
−
 
−
 
−
 
 

</div>

 

</div>

 

</div>

 

</div>

−
 
−
 
 

</div>

 

</div>

 

<mainpage-endcolumn />

 

<mainpage-endcolumn />

Line 48:
Line 26:
 

<div style="margin:1em 0 1em 1em; border:1px solid #000; background: #8EFFB2; margin:5px 0 10px 0; padding:10px; border:2px solid black; border-radius:25px; font-size:100%; color:#FFF; text-shadow:1px 1px 4px #000; padding:10px">

 

<div style="margin:1em 0 1em 1em; border:1px solid #000; background: #8EFFB2; margin:5px 0 10px 0; padding:10px; border:2px solid black; border-radius:25px; font-size:100%; color:#FFF; text-shadow:1px 1px 4px #000; padding:10px">

 

[[File:Oie transparent (5).png|x55px|center|link=]]

 

[[File:Oie transparent (5).png|x55px|center|link=]]

 
+

{{Admin Template}}

 
+

</div>

 

</div>

 

</div>

−
 
 

<mainpage-endcolumn />

 

<mainpage-endcolumn />

 

<br clear="all">

 

<br clear="all">

 
+

{{w:FooterIoGames}}

 

__NOTOC__

 

__NOTOC__

 

[[Category:Browse]]

 

[[Category:Browse]]
---
Revision as of 17:08, 22 June 2018
Welcome to the



The Slither.io wiki is devoted and aimed to provide information about the new popular snake browser game, Slither.io!
This wiki contains 118 articles and 366 images since its creation on November 16, 2012.
---
---
For previous polls, see the Poll Archive.
Feel free to contact any of the above users with any questions or problems you have.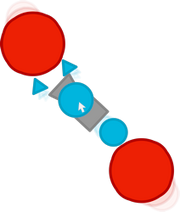 Community content is available under
CC-BY-SA
unless otherwise noted.